Attract Your Following And Get Your Message Heard
How To Make Passive Income
How to make passive income, live your dreams and travel the world (or work from home). Learn how to create awesome online courses.
Learn how to create a podcast that attracts thousands of new followers 5 times faster than everyone else.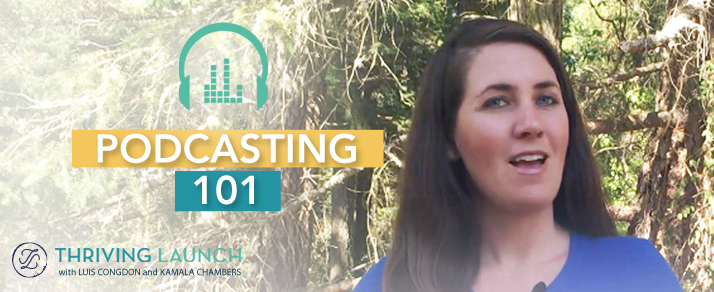 Hey, I'm here to talk to you about podcasting 101 and how to run a weekly podcast in just four hours a month.
My name is Kamala Chambers, and I'm the host of the Thriving Launch Podcast with Luis Congdon, and we spend just four hours a month on a weekly show.
I'm going to show you the four things you need to know about podcasting 101 and to get your podcast up and running without wasting a ton of time on it.
---