Attract Your Following And Get Your Message Heard
How To Make Passive Income
How to make passive income, live your dreams and travel the world (or work from home). Learn how to create awesome online courses.
Learn how to create a podcast that attracts thousands of new followers 5 times faster than everyone else.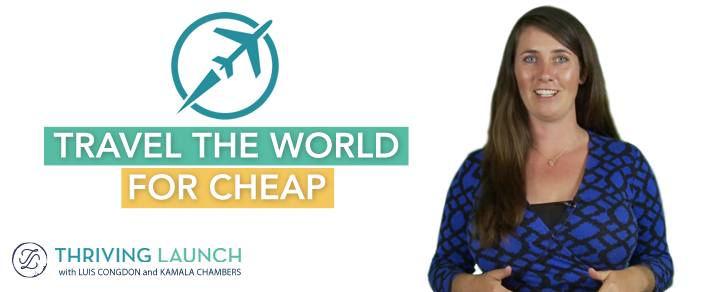 I started traveling without my parents when I was ten years old. Before I was even 18, I had hitchhiked across the US, across Canada, and across Europe. And, I think I know a thing or two about traveling the world for cheap. That's what I want to talk to you about in this video.
My name is Kamala Chambers, and I'm an Online Course Launch Strategist, which sets my lifestyle up now to be able to travel the world. It doesn't have to be for cheap, but travel doesn't have to cost a ton of money.
In this video, I'm going to talk to you about some of those tips on how you can travel the world for cheap.
---