The Best Step-by-Step Program for Creating Online Courses That Bring You Passive Income

Learn How To Make Passive Income
And Turn Your Skills And Passions Into Automated Money
Have you ever wanted to know how to make passive income?
Have you ever thought about what it would be like to launch your own training program?
If you're like most people who have a message to share, than you've probably at least considered it.
Now I have to take a second to ask you…
What has stopped you from actually putting your course out there online and learning how to make passive income?
Is it technology?
Do you feel like you don't know enough?
Are you just overwhelmed by the thought of having one more thing on your to-do list?
Trust me, I've been in your shoes. I know what it's like to feel stuck, unsure, and overwhelmed with everything it takes just to get your message out there. If you're currently coaching, consulting, or teaching — And you want to get more clients…
---
YOU'RE IN THE RIGHT PLACE

---
When I was a full-time Health Coach, I was spending all my time with clients, focusing on them, exhausting myself — Yet, at the end of every month, my bank account didn't reflect all my hard work.
But then, I learned how to make passive income with online courses. I created my first online course and it started generating an extra $4,000 per month.
That's the good stuff.  But the reality is… there's something stopping you from doing it.
So let's talk about the 3 real fears most people have:
1. "No one wants what I have to offer"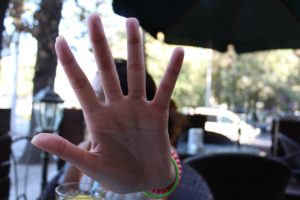 A simple Google search will show you that people are looking for what you offer.
And don't get too hung up on what the competition is doing. As long as you know there's a market for your product or service, you can move forward with confidence knowing it's something people will buy.
2. "I feel like a fraud'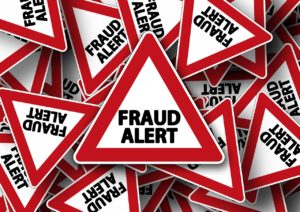 You've probably seen other people doing the same thing you're doing and thought, "They're doing it so much better".
"Who am I? What makes me so special? What do I know?"
Well the not-so-good news is: that dark voice may never go away completely.
But the good news is, you can quiet that voice over time. The more you study, learn and practice and the more experience you gain, the less you'll hear those negative voices and the more confident you'll become in your own abilities.
3. I suck at selling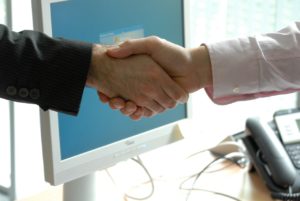 Just because you're a generous person that wants to help people and make a positive impact in this world, doesn't mean you can't make money doing it.
You are gifted.  You are wise.
And people need what you have to offer.
In just a matter of weeks (not months or years) you can learn how to make passive income and have your message changing lives all across the world.
In 2004, I found myself stuck, overwhelmed, and downright confused.
I'd started my own wellness practice and was on a mission to help as many people as I possibly could.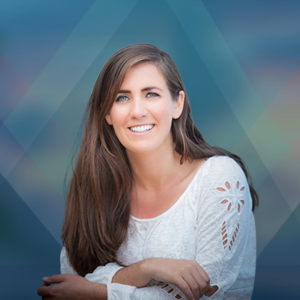 But I was only able to get my message in front of people that lived in my local community. Don't get me wrong, I loved this!
The problem was that I still felt like my message would never touch the lives of people around the world–and that was a big dream of mine.
After 6 years of one-on-one coaching, I decided to take my business online. I took all the online trainings, marketing courses for coaches, studied how to make passive income and even attended high-level copywriting retreats.
I expected my income to skyrocket after I'd been online a while, but the internet didn't spread my message like I thought it would.
I even dumped a lot of money and time building the perfect website. It was pretty. It highlighted my services. But it made me zero dollars and I wasn't helping anyone from it. I wasn't about to give up, though.
I'd made some costly mistakes along the way and I was committed to fixing them, taking my business to the next level and finally spreading my message to the world.
That's when I started studying up on the latest, greatest website services on the market.
I wanted my site to be perfect. I wanted it to turn visitors into paying customers that could join and participate in my digital classroom anytime–day or night–in a matter of minutes…without me even being there.
So, I built a new website using the exact formulas all the marketing gurus told me I needed in order to sell my courses… It took way longer than it ever should have taken…but in the end, I finally had a site I was happy with. I even spent years perfecting my course so it would be the best in the world.
But then? CRICKETS.
I failed in one major way: I kept it a secret.
Not on purpose…it's just that I had no idea (at the time) how to make passive income and how to get people to come visit my site without feeling like a sleazy sales person.
I wanted people to come because they wanted to. Because they knew I could make a difference in their life.
This is when things finally shifted in the biggest way.
I was able to reach more people in 2015 than I'd reached in the whole 10 years prior!
What was the big shift???
I found a simple and effective way to get people to my site.
I cracked the code for how to make passive income.

It was practically free (I probably spent less than $15 a month) and I didn't have to hang out in Facebook groups all day, I didn't pay for advertising (of any sort) and I certainly never spent hours upon hours on the phone doing free consultations.

On top of that… I even had other experts in my industry selling my programs for me.
This was the biggest turning point in my business.
---
Right now, you're probably wondering how to make passive income and how you can do the same with your own business.
---

First, let me assure you, it won't take you nearly as much time as it took me. I've done all the failing and testing and trying again until I got it right. So you can skip all that and get straight to the part where you get your message out there on the first try.

You won't have to make the same mistakes I made and dump a bunch of money into classes, websites that don't work, trainings on how to make passive income, hours of research, or advertising. When I think about how much money I spent…it's pretty embarrassing.
I mean, I spent close to $100,000 before I learned how to make passive income and realized there was a faster, better, and easier way to do this. I don't want anyone to ever throw that kind of money down the drain.
Right now, I'm offering the entire course
along with all the bonuses and
secrets to my passive income success
for just

6 payments of $197

.
From concept to cash!
I'll walk you through every stage of how to make passive income and launch your own online course.
No Worries. There's a 30-day money back guarantee
"Working with Kamala is like working with your BFF."
Alicia Bettes
"I now know how to market my programs, attract ideal clients and increase my income."
Vicki Lewis
"Kamala was instrumental in helping me to "zero in" on what I am truly passionate about"
Michelle Hendrickson
"I've avoided hundreds of pitfalls because of Launch School."
Annika Knepper
I designed Launch School so you could easily:

Skip over all the roadblocks and get your program up and running quickly

Become the Go-To-Expert in your niche and get your message to people all over the world

Build a tribe of raving clients and fans that tell everyone they know about what you offer

Finally experience the freedom you wanted when you first started this journey

Discover how to make passive income and have the freedom you've been wanting
Let Launch School Work for You…
Create An Online Course And Learn How To Make Passive Income
MODULE 1 – Your Unique Message
Talk to clients in a way that leaves them feeling "warm, fuzzy, and eager to move forward"
Learn the exact words that will inspire new clients to enroll right on the spot
Determine which of your talents and skills could be the very key to your success
Get a magical way to captivate an audience and dominate your virtual classroom even if you've never taught a single class or spoken in public before
Discover the blazing hot workshop, webinar, and training topics that people are LOOKING for, but can rarely find
The do's and don't of private coaching and group coaching and how to decide which (if not both) are right for your clients [and for you]
MODULE 3 – Copywriting & Funnels
QUADRUPLE your business size by doing NO extra work and why this is exactly what you need to create a steady income
Get a "cheat sheet" to overcome every single objection that clients have to signing up for your classes
Get clients without chasing them down, begging for their business, sacrificing your pride, or giving away the juice for free
Automate your sales and learn how to make passive income
MODULE 4 – Video Marketing
Discover a no-brainer way to tap into the mind of your market and create compelling videos that make clients crave working with you
Get simple and effective ways to create videos using done-for-you templates
Stand out and ensure you're saying exactly what you need to say in front of the camera –No more awkward fumbling with your words.
MODULE 5 – Content Marketing
Get media attention so new clients are begging to work with you
Build an online tribe, even if you live in a small town, and even if you're an introvert who hates sales
Create multiple streams of income and learn how 30 minutes of work can make you money for years to come
MODULE 6 – How To Make Passive Income
Learn how to make passive income and enroll clients while you're sleeping using done-for-you templates
Build a MASSIVE referral network that gets other people selling your digital products for you
Learn the essential to create classes that get potential clients excited to enroll
"I loved the step-by-step guides"
Sabrina Lawton
"The biggest result was actually getting a launch done and out!"
Selina Marie Almodovar
"I don't feel so lost. I was provided the steps for launching."
Nicole Alicia Rowley
"I've never felt so congruent and ready and focused on what I really want to offer in life and business."
Mina Bast
What You Get With Launch School
Unparalleled support and guidance through every single step of a clear action plan
---
24/7 Access to materials
---
Fill-in-the-blank materials to create your classes, write your sales page, create videos and more
---
A PING delivered straight to your inbox before this course begins so you can dive in today. Start getting results today. As soon as you enroll, get a Jump Start Your Success Toolkit
---
Weekly video and audio trainings for 6 weeks to guarantee your success (this makes it EASY to finish things in a simplified way over a seven day time period) PLUS if you want to work at a slower pace, you'll have life-time access to the online classroom
---
Receive DONE-FOR-YOU resources that you can literally sign your name to and finally earn the kind of money you deserve
---
Learn how to make passive income with the passive income blueprint
---
Get an action plan for your launch to grow to the next exciting (and profitable) level
---
Money Back Guarantee. I feel so confident that you will love this course that I'm giving you a chance to try this course completely risk FREE. You can test the course for 30 days and if you've listened to all the sessions, asked questions, and done all the assignments, but have had ZERO success in launching your own online course, I don't deserve or want your money and I'll send you a 100% refund.
Launch School 30-Day Money Back Guarantee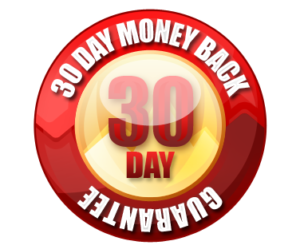 I know what it's like to invest hard earned money into something that's supposedly going to be life changing only to be disappointed in the end. That's why I'm giving you 30 days to take the course, download the assignments, follow the action plan, and get your courses launched online. If you do the assignments and don't get more clear, attract MORE clients, or create a CLEAR offer in 30 days…. I'll give you a full refund. That means I'm assuming all the risk here and you're assuming NONE.
One Payment of

$997
– or –
just 6 Payments of

$197



DON'T MISS OUT
Be sure to enroll now and seize a rare opportunity to get life-time access to Launch School.  This course won't suck all your time away. It's not even remotely "expensive" or budget draining. In fact, I've given an option to make low payments instead of paying for the course in one shot… And if you don't get exactly what you want out of this course… just shoot us an email and I'll give you a refund.
Ready to learn how to make passive income and join Inner Circle of successful online business owners?