Thriving Launch Show – Top Ranked Leadership Podcast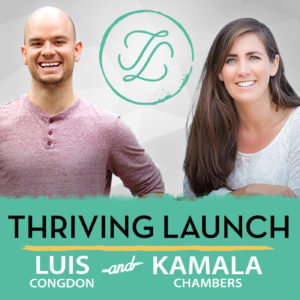 The Thriving Launch Leadership Podcast is here to inspire you to have freedom in every area of your life. We sit down with industry leaders and uncover what it means to be mentally, emotionally, spiritually, and financially free.
Thriving Launch is the top leadership podcast online today. The Thriving Launch Leadership Podcast is the only podcast that helps you start and grow a business online without neglecting your health, relationships, and happiness.
Your hosts, Luis Congdon and Kamala Chambers, run a successful international business, travel the world, and teach others to do the same.
Leadership Podcast Wisdom From Today's Top Well-Being Experts
Leadership Podcast Business Training Tuesdays 
Once a week, Thriving Launch Leadership Podcast brings you a training to expand your online business. Every Tuesday, we interview an industry expert to give you the most innovative and proven systems to grow your online business. On this leadership podcast day, you'll get clear action plans to build your following, gain influence and make money online.
Top Thriving Launch Leadership Podcast Business Training Episodes: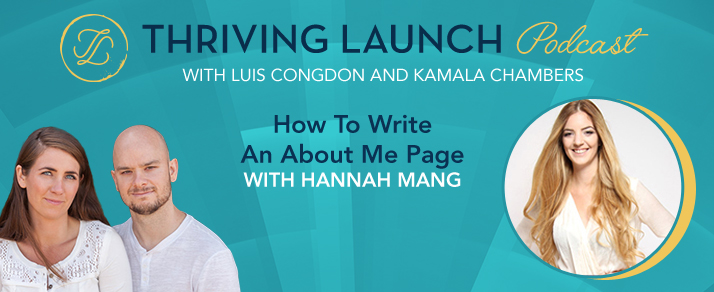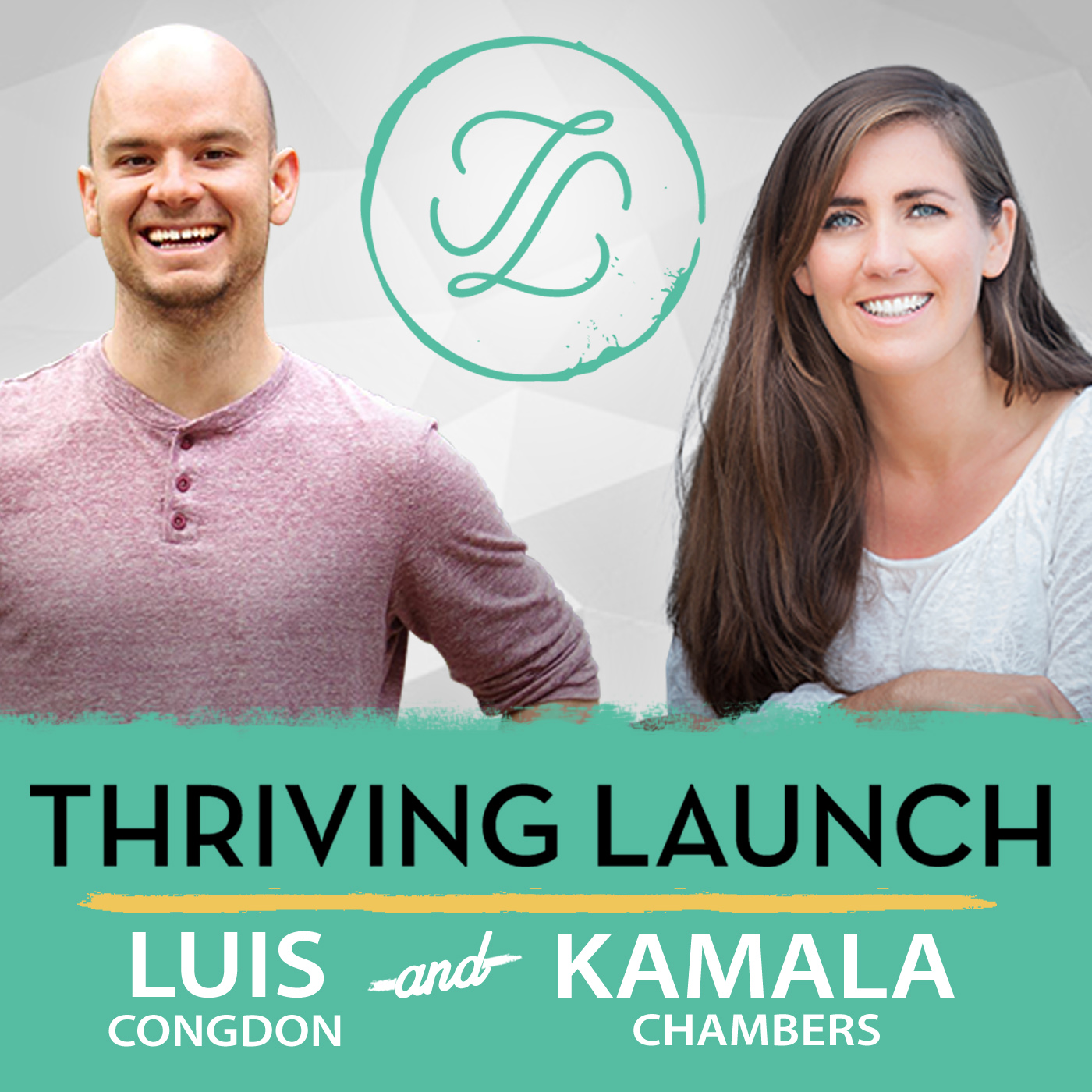 The About Page gets one of the highest visits therefore we must put emphasis on it. If you know how to write an about me page, you can increase your conversions, your options, and your sales.
In this interview with Hannah Mang, an About Page expert, she will teach you how to do that. It doesn't matter if you're struggling with writing as long as you understand and care about your audience. It's all about connection and trust.
The Thriving Launch community will get all the needed ingredients on how to write an about me page.
---