Luis Congdon's Stroy
Get Luis Congdon's Bio And Headshot
My name is Luis Congdon, and I'm not sure, but I may have stumbled across the greatest podcast marketing information in the world. I hope to prove it to you in a minute.
When I first my business, I was sleeping on my friends couch and had nothing more than an idea.
I had…
No money
No equipment
No house
No website
No social media presence
No connections
No PODCAST
And I didn't even know what a podcast was. Previously I had worked hard as an employee. I'd been a grunt worker, a manager, a director, and everything in between.
I knew very well how to be an employee, but had no idea how to run my own business online.
It seemed like I didn't have anything to equip me for the leap of faith I was embarking on.
What I did have was a broken down laptop and a dream to connect with my heroes.
I started by sending out over a hundred emails to try and connect with the biggest relationship experts I knew. The lack of response was devastating.
I tried so many things.
Eventually, I stumbled across a strategy that actually worked.
My very first interview was with 19-time Oprah Guest and best-selling author Dr. Harville Hendrix.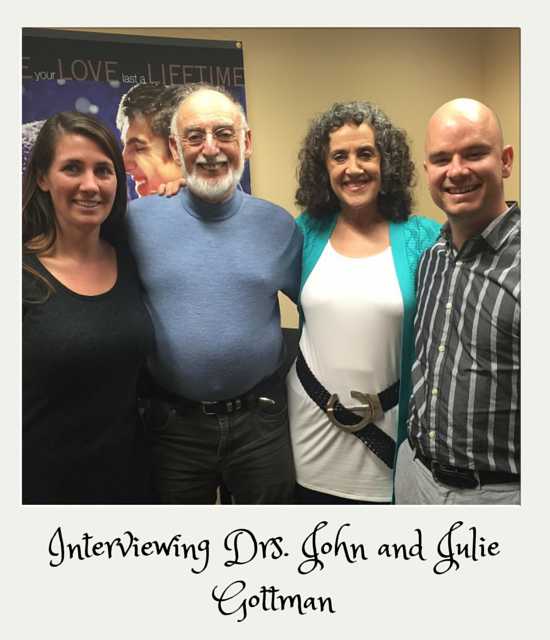 After that interview, there was no stopping me!
I interviewed a string of famous and successful people.
With a whole lot of help and encouragement from Kamala, the Lasting Love Connection Podcast was born.
It was still a long journey to get my show launched, boost downloads, and finally (the holy grail) monetize my show.
Now, I can hardly believe that I land pretty much any guest I want – I've got a system that has a 98% success rate.
Not only that, my download numbers just keep climbing and my podcast is bringing in enough so I don't have to have a job!
Just over a year ago, I was working as a senior director managing 25 plus staff.
I was on-call 24/7. Working 60-80 hours per week making chump change.
My inner light was burning out fast.
With a big nudge from Kamala, I decided to leave my job and travel the world for 7 months.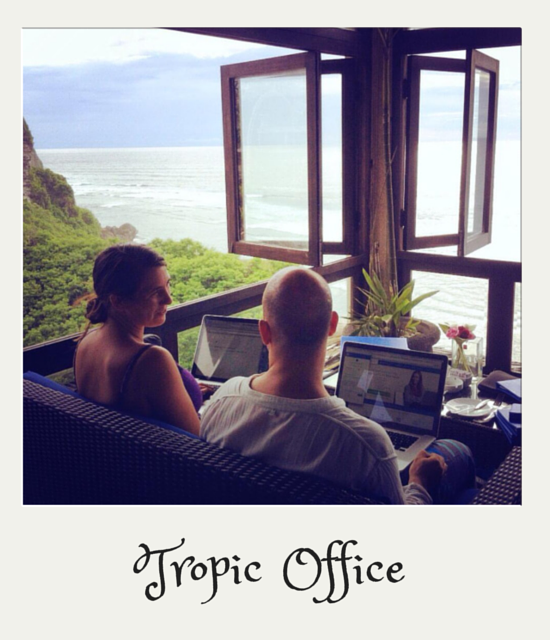 We traveled through 5 countries in Asia, and I was pumping out podcast episodes while overlooking the beaches of Bali.
The dream I had all those years ago, while I was tossing and turning on those lumpy cushions of my friends couch, had finally come true.
The awesome part is that I'm helping others do the same!
The most important thing I learned from all of this was that this stuff has a formula and when people follow it – it works!
I grew up homeless on the streets of Colombia…
If I can befriend experts in my industry, and can make great money working for myself, I know that you can too.
Again and again, I see so many entrepreneurs and coaches wondering how they're going to network with other experts and drive traffic to their offerings. And they're dumping money into a business that's not giving much back.
Does this sound familiar?
I wince every time I connect with yet another entrepreneur scrambling to get guests and make money from their show.
I just want to yell, "It doesn't have to be this way!"
I am so fed up with incredible people like you, who have something awesome to share with the world, and yet feeling…
– Frustrated at all the time it takes to put out content and getting so little in return.
– Overwhelmed by all that you need to do to keep a business going
– Lost at why other people are making money with their business and why you can't seem to make it happen
– Confused at why it's so challenging to network with other leaders in your industry
I know what it's like to feel like that, but it doesn't have to be that way.
You started your business because you were inspired right? It shouldn't feel daunting, confusing, overwhelming or frustrating.
Connecting with heroes, producing high-quality content and making a living (or at the very least a little some'n some'n on the side) shouldn't be so hard.
I am DONE with seeing you, and our fellow entrepreneurs, pouring themselves into this with so little in return.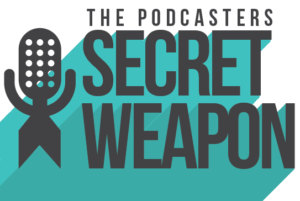 The Ultimate Podcasters Program for… 
Creating a Pro-Quality Podcast,
Landing Famous Guests,
Climbing to the Top-of-the-Charts,
and Making Money Podcasting.
Boom! 
Learning how to network and build connections is a gift. It's one that can make your business highly profitable.
If you are not making the right connections and building the right network, then it's unlikely your business will ever take off.
If you don't have the right community and support, it's unlikely you'll ever make much of your great ideas.
I know this very well because when I first started my business, I thought my skills were enough.
I thought I could just put on a class and people would come (after all I had taught over 100 courses on living a successful life with a large organization).
Little did I know that no one would show up, that without the right network, marketing, and methods to spread my message, my skills wouldn't translate to dollars earned.
I spent money, hired people.
Still my results were miniscule.
Why?
Because I didn't know the right people to give me guidance, and I didn't have the right network.
After years of stumbling around, I figured out how to build a network, bring value to some very high-level players, and crack multiple codes.
I learned how to make passive income, how to get my message out far and wide (and to the right crowds), how to produce and create quality content, how to use many systems to make a business function well … and the list goes on, BUT none of these skills mattered until I built my network.
And podcasting is by far the most powerful way I've found to do all of that!
That's why I created the Podcasters Secret Weapon!
Check out my training on how to use a podcast launch your own podcast to network with experts, create high-quality content, drive traffic, and make money with a podcast.